Green
For more information and details regarding environmental solutions, we have a leaflet available for
download
.
We stock a wide variety of compostable or biodegradable green products and chemicals. Let Premium help you choose and explore your options of eco-friendly and environmentally-safe products for:
♦ Food Service Packaging
♦ Towel & Tissue
♦ Skin Care & Sanitary Supplies

♦ General Purpose & Glass Cleaners
♦ Floor & Carpet Care Chemicals
♦ Warewash & Laundry Chemicals

SUSTAINABLE PRODUCTS
We carry many sustainable products that are certified by the following:
♦ ISO 14001:2004
♦ Bio-Renewable Content (BRC)
♦ Green Seal
♦ Carpet and Rug Institute (CRI)
♦ Biodegradable Products Institute (BPI)

♦ ISO 9001:2008
♦ EcoLogo
♦ Green Guard
♦ U.S. EPA Design for Environment (DfE)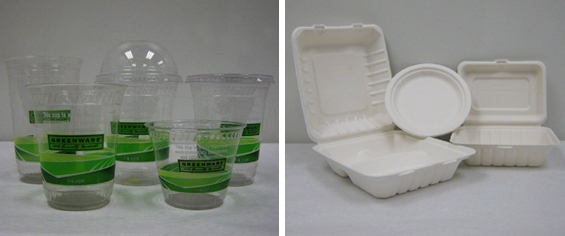 The products shown above are all 100% compostable.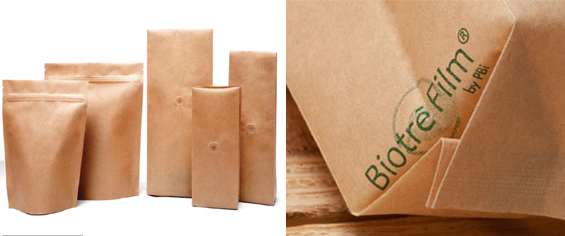 Biotrē Film packaging made of biodegradable, heat sealable, barrier material.